Homepage for Concept Papers




Innovating for HIV Impact:
The South African HIV Innovations Accelerator
A Partnership between The South Africa National Department of Health, The U.S. Agency for International Development (USAID), and The U.S. President's Emergency Plan for AIDS Relief (PEPFAR) South Africa
THE 2018 HIV INNOVATIONS ACCELERATOR IS OPEN FOR INNOVATIONS CO-CREATORS INVITED TO SUBMIT CONCEPT PAPERS.
About the Accelerator
This is an open invitation to innovators from all sectors who can bring game-changing ideas to mobilize South Africans to end the HIV epidemic. The partnership will issue multiple awards to fund the development and scale-up of innovative approaches, technologies, processes and other strategies to change the course of HIV in the country.
The problem to solve
South Africa has the largest HIV burden in the world, and by 2020 is expected to have 7.5 million people living with HIV. In February 2018 the President of South Africa announced a bold plan to put an additional 2 million people on life-saving HIV treatment by 2020. South Africa has the largest HIV treatment program in the world, with more than 4 million people already on treatment. However, more than 3 million people with HIV do not seek or stay on treatment. To bend the curve of the epidemic, people living with HIV need to be provided with treatment to keep them healthy and to prevent further infections. We need new and innovative ideas that can leapfrog current approaches and make this happen.
"This year, we will take the next critical steps to eliminate HIV from our midst. By scaling up our testing and treating campaign, we will initiate an additional two million people on antiretroviral treatment by December 2020."
President Cyril Ramaphosa, State of the Nation Address, February 16, 2018
What are the gaps?
Identifying people living with HIV who are not on treatment, and motivating them to initiate and stay on treatment despite feeling well

Leveraging private health sector capacity to initiate and engage people in continued HIV treatment

Engaging community, political, faith-based and traditional leadership in reducing financial, systems and psychosocial barriers to services, and maintaining momentum towards HIV epidemic control

Leveraging private sector capabilities and resources to increase the reach, efficiency, effectiveness and sustainability of a range of innovative solutions to HIV epidemic control
While these gaps are critical, they are not the whole picture -- solutions to identified gaps that fall outside of these areas are welcomed.
Send us your game changers!
We are looking for solutions that demonstrate:
Innovation, including creativity and clear differentiation from existing approaches

Low cost and suitability for South African settings, particularly the 27 highest HIV burdened districts

Ability to be scaled rapidly and cost effectively in the South African context

Strong likelihood of achieving a substantial impact

Deployable to make significant improvements in the near-term (several months of initial investment) or longer-term for ideas that will enhance the sustainability of the response (within one to two years of initial investment)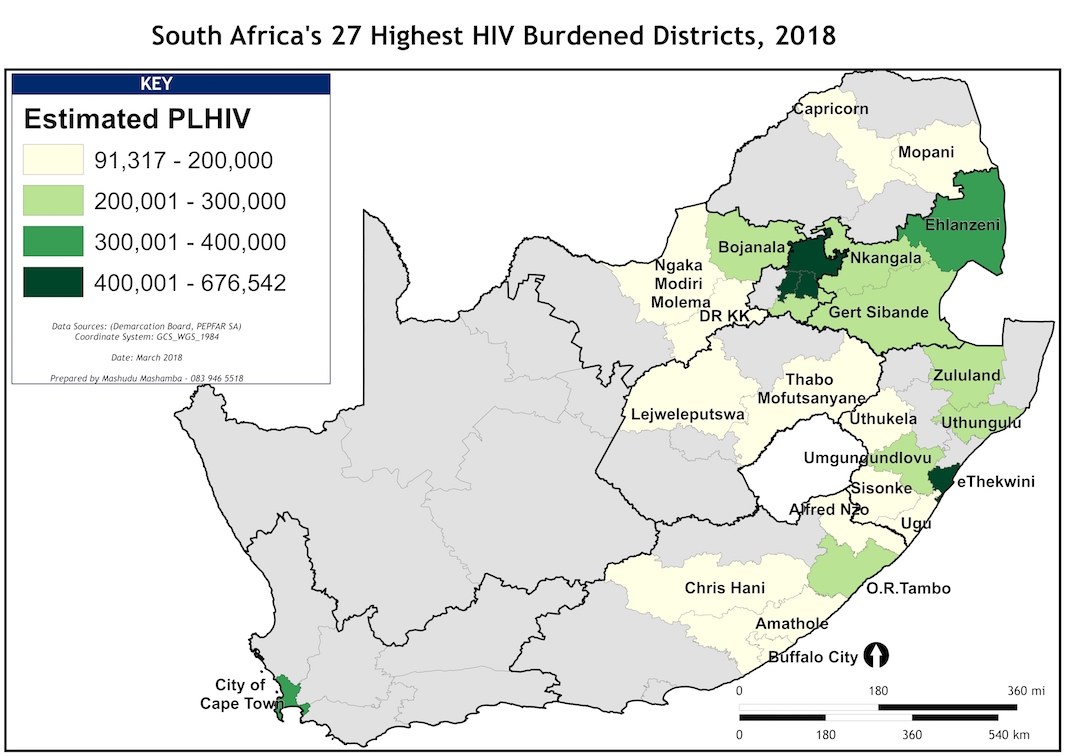 Who can apply?
We are looking for new ideas and perspectives from partners with a range of expertise and experiences in the health and private sector innovation spaces. Partnership with the private sector is strongly encouraged. Other types of organizations that can catalyze the work of private sector entities are also encouraged to apply – including but not limited to not-for-profits, social enterprises and universities.
Full eligibility criteria are documented in Section III of the full funding announcement here and additional clarification here.
How the Accelerator Works
Register your intent to apply

, and check your eligibility.



Eligible organizations submit their ideas no later than September

18, 2018 17:00 (5:00 P.M.) SAST.

(Full instructions for submitting an Expression of Interest and supplementary documentation are provided in Section IV - "Submission Instructions" of the full funding announcement here

)

.

Selected applicants are invited to "co-creation workshops" where they collaborate with other innovators to amplify ideas.

Selected applicants submit more detailed proposals based on discussions at the workshops.

Awardees are announced.
Awards are planned to be in the range of $200,000 to $1.5 million (USD). We expect to fund an estimated 10 awards in the $200,000-$500,000 range, and an estimated 2-4 awards in the $800,000-$1.5 million range. The award size may be smaller or greater depending on the ideas received.
The full funding announcement and all amendments are also available on grants.gov here and on FedBizOps.gov here. This opportunity is an Addendum to the USAID Global Health Broad Agency Announcement for Research and Development (2018), available through grants.gov here and FedBizOps.gov here.
Questions?
Questions can be submitted to Questions-SAHIVInnov@usaid.gov. Before submitting your question, please check the Responses to Submitted Questions to see if your question has already been answered. Note that the question period is limited; deadline for submitting questions is August 24, 2018 at 17:00 SAST.
Resources
The following resources may be helpful in clarifying current gaps analyses, approaches and investments, noting that we are looking for new ideas: